Check out our Kia lineup here at Strait-Way Kia, where you'll find a great selection of Kia SUVs and cars that work for every aspect of your busy lifestyle. Kia models are built for providing reliability, safety, and an enjoyable driving experience for every journey. With our comprehensive model research page, you'll find out every detail you'll want and need to know about the incredibly versatile Kia lineup available at Strait-Way Kia. Visit our New Glasgow or Antigonish locations today.
Soul
A daringly-designed SUV with a unique personality, with the capacity to handle your day-to-day commutes. Check out this versatile compact SUV here.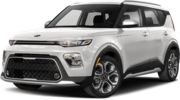 Seltos
Built to do everything you do, and make lifetime connections and experiences. Click to learn more and view our inventory below.
Sportage
Command confidence wherever you go, the Sportage delivers adventure and experiences like no other.
Sorento
The Sorento will take you through your next journey. Experience adventure like no other SUV that's come before.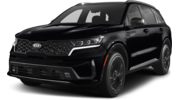 Telluride
Epic adventures for your family begin with the Telluride, perfect for life in Canada for you and your family.
Carnival
Purposefully designed for family life here in Canada, no matter the conditions. Learn more about the Kia Carnival here.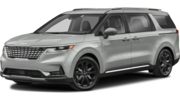 Rio
The Kia Rio boasts a remarkable design built to move you through the city. Click here to learn more today.
Forte
The Forte is compact without compromise, and offers the room & convenience to keep you comfortable, and the intelligence & technology to keep you safe.
Forte5
The Forte5 offers the best of Forte, and provides you with improved space and capacity, without sacrificing safety or performance.
K5
Master the sport of performance driving with the Kia K5, and feel the thrill of the open road. Learn more about the K5 here.
Stinger
Designed to inspire and thrill your senses. The Stinger is the ultimate combination of high-level performance and luxurious comfort.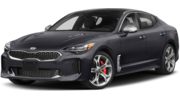 The Kia model lineup has a vehicle for every unique lifestyle. Whether it's a spacious and capable SUV/crossover, or a fast-pace urban exploring sedan/compact, you'll find what you're looking for here at Strait-Way Kia, serving the New Glasgow and Antigonish locations for all things Kia. Give our dealership a call today to book your viewing appointment with us, or visit our New or Pre-Owned inventory pages and browse from the comfort of your own home!