2020 Kia Sedona in New Glasgow, Nova Scotia

2020 Kia Sedona for Sale in New Glasgow, Nova Scotia
The automotive industry has changed so much in the last 20 years that it's almost unrecognizable. The rise of crossovers, SUVs, and pick-up trucks have ushered in a new era of consumer buying habits. For some manufactures, sedans are all but gone as they focus on other segments, and for others, the minivan is something that is not important. However, automotive consumers from Antigonish, Nova Scotia, Cape Breton, Nova Scotia, Truro, Nova Scotia, Guysborough, Nova Scotia, Canso, Nova Scotia have spoken, and the minivan is an integral vehicle that helps to move families in a practical and efficient manner. A handful of automotive manufacturers still offer minivans as they understand that the need is still present. Their design language has evolved from what it once was, a box with four wheels and seven or eight seats. Now considered vehicles that blend the style of crossovers and sedans, minivans have so much more to offer than they ever did.
Enter the 2020 Kia Sedona; it succeeds where so many have failed. It is the only Kia that offers sliding doors; even then, it showcases a beautiful and stylish silhouette that helps owners avoid the dreaded soccer-mom persona. Not only does the 2020 Kia Sedona exterior offer the best of both worlds, but its value proposition is unmatched in the segment. By providing a spacious cabin, amazing driver-assist features, a smooth ride, and plenty of versatility. Luckily at Strait Way Kia our new vehicle inventory features a great selection of 2020 Kia Sedona's. Not only is it the cream of the crop, but journalists have hailed its V-6 engine as one of the smoothest. If you are eager to take the next step start by filling out our online finance application, it will have you pre-approved and ready to take the journey.
2020 Kia Sedona Exterior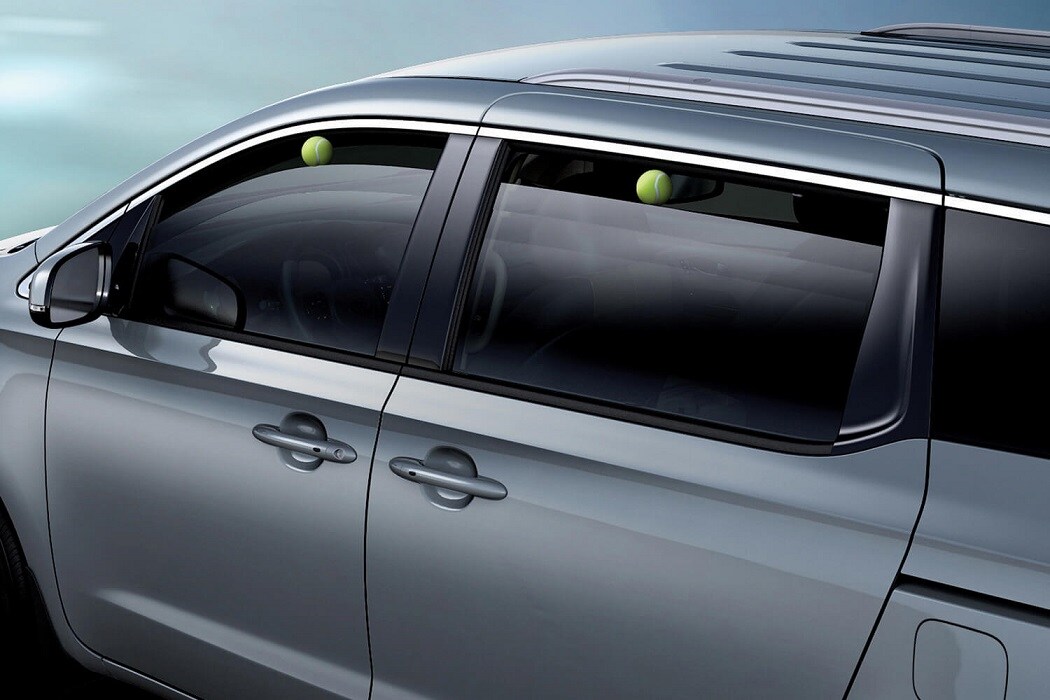 2020 Kia Sedona Interior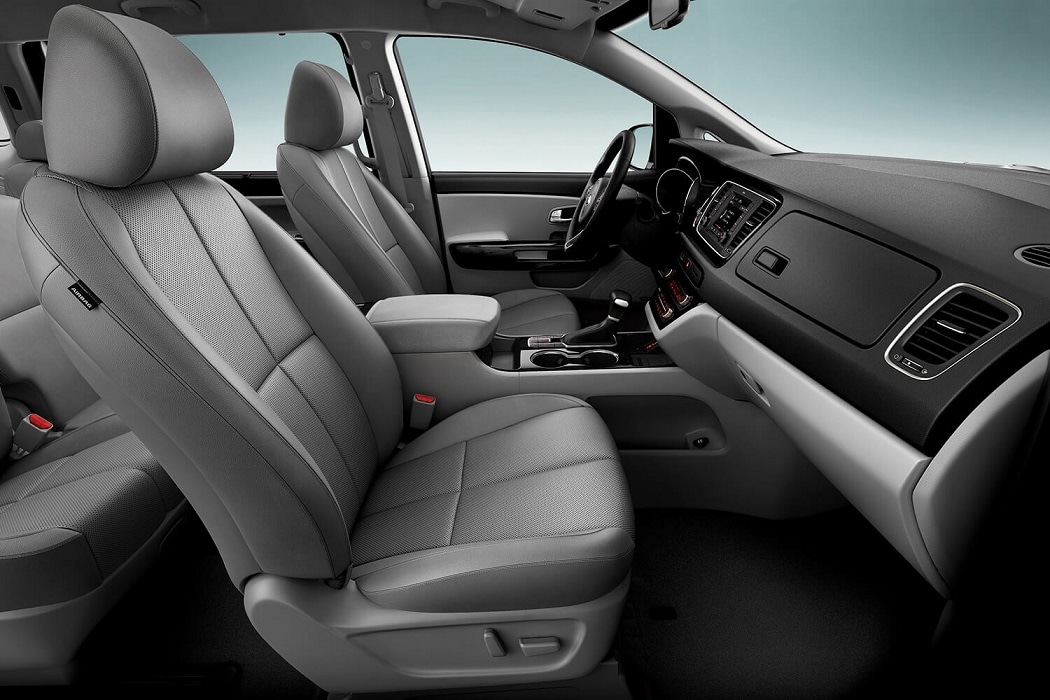 2020 Kia Sedona Interior
The 2020 Kia Sedona offers a unique interior design language that is sure to please automotive consumers. The cabin is extremely family-friendly, with features that make driving more exciting. The Luxury-minded consumer can take a step up to the SX trim and find a cabin outfitted like a luxury yacht. It features reclining captain's chairs replacing the second-row bench. Occupants will find an abundance of space throughout the cabin; head and legroom are aplenty, with third-row access made very easy. Space behind the third row is sufficient, and if you require more space, just fold down the second and third-row seats and slide in whatever you want. Each trim features a two-tone colour theme that adds a bit of flair to the cabin, paired with soft-touch materials that are considered high quality; you are sure to impress your friends and family.
Move up to the driver seat and find a spacious first-row atmosphere. The Sedona buyer has plenty of options when they want to choose an infotainment system. The standard 7.0-inch touchscreen system comes with Apple CarPlay and Android Auto integration. Once you step up to the SX model, an 8.0-inch touchscreen will be waiting for you. At this trim level, you will also receive navigation with real-time traffic and weather updates. Buyers can accept to have Bluetooth and USB ports as standard equipment included in the 2020 Kia Sedona LX. And for our friends in the second row, optional 10-inch touchscreens are available for their viewing pleasure.
2020 Kia Sedona Performance, Technology and Safety
The Kia Sedona offers only one engine option, which is a silky smooth V-6 powerplant. Its smooth power delivery during highway cruising and around-town driving has won praise from journalists. This engine is paired to a sturdy 6-speed automatic transmission that is rarely felt while switching through the gears. The Sedona has earned the highest grade from the National Highway Traffic Safety Administration and is an Insurance Institute for Highway Safety's Top Safety Pick. With the help of intuitive driver-assist technologies, including adaptive cruise control, lane-departure warning, forward collision avoidance assist, and rear cross-traffic alert, the Sedona will keep you aware and safe. It's no wonder that the 2020 Kia Sedona is a minivan that rises to the challenge and succeeds. So what are you waiting for book your test drive today. The 2020 Kia Sedona is available in four trims; LX, LX+, SX, and SX Tech, with pricing ranging from $31,995 to $41,695. Contact us today for the latest discounts and offerings.
2020 Kia Sedona Inventory in New Glasgow, NS